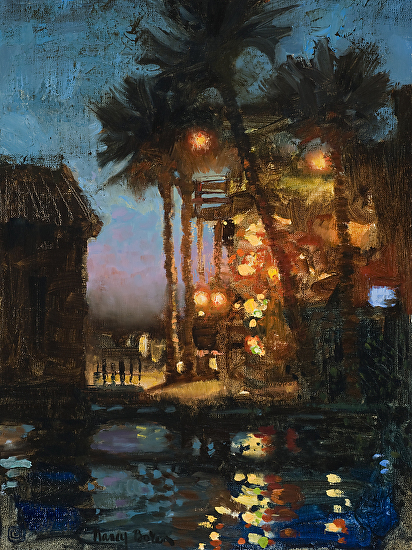 "Glittery Night in Charleston"
16 x 12 oil, will be available in the American Impressionist Society show at Abend Gallery in Denver. Reception is October 2.
"What was any art but a mold in which to imprison for a moment the shining elusive element which is life itself---life hurrying past us and running away, too strong to stop, too sweet to lose."
Willa Cather (1876-1947)